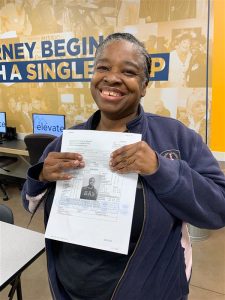 Hailing from Illinois originally, Mary migrated to the Branson area after losing her family to COVID in 2020. With a history of hardship, drugs and unforeseen life circumstances, Mary found it increasingly difficult to find hope for a better future. With the encouragement of a friend, Mary – reluctantly – enrolled in Elevate Work. Soon though, Mary's heart would soften, and as she embraced the community and the commitment to doing the difficult work required of her to overcome her roadblocks, Mary for the first time in a long time, knew that things could be different. Since then, Mary has taken active next steps to fulfill her "roadmap" and accomplish the goals she set out to achieve post Elevate Work graduation. 
First it was employment, then it was getting her driver's license  – then, getting her very own car.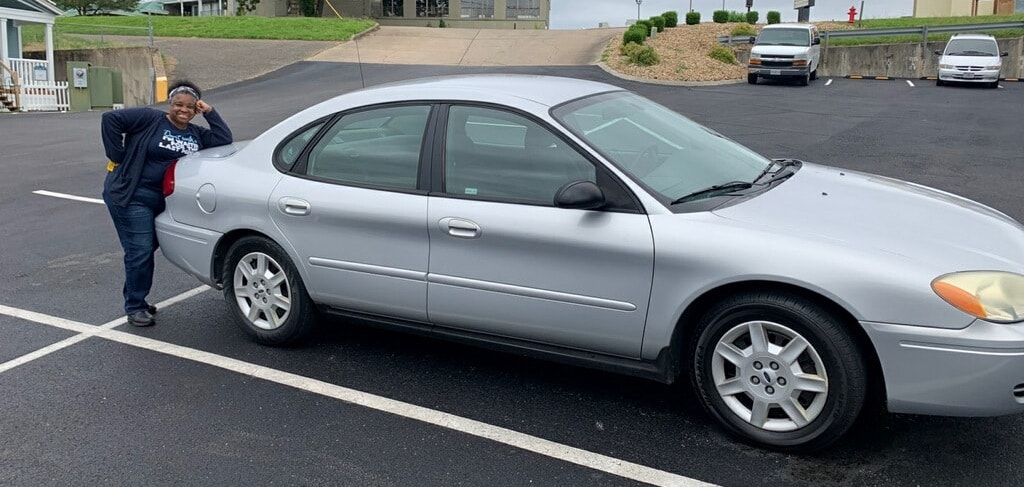 We've known all along that with some determination and a little support, Mary can set out to accomplish anything she puts her mind to. Now, Mary has that confidence in herself. 
There's nowhere Mary's resilience (and her new car) can't take her from here.