Motorized scooters for reliable transit and forward mobility.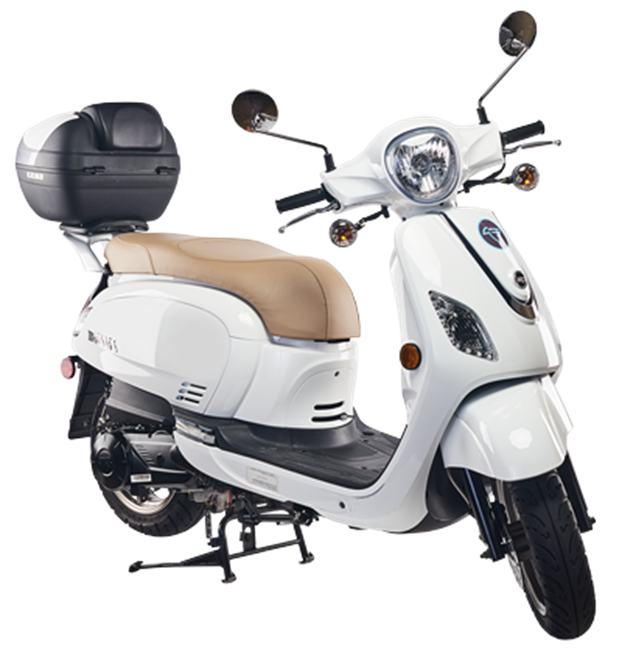 The lack of accessible, reliable and affordable transportation in our area keeps our community from going places. With no public transit available, employers are finding it difficult to maintain a reliable workforce, and individuals in our community are limited to the resources and employment opportunities in their immediate vicinity.
By becoming an Elevate Branson business partner, employers can supply their workforce with affordable, motorized scooters, and have the opportunity to deduct payment from payroll with ease. Businesses retain their workforce and build a more reliable team, and employees gain access to sustainable transportation that takes them to work and beyond. We take care of the gear, training and logistics, leaving you to take care of business.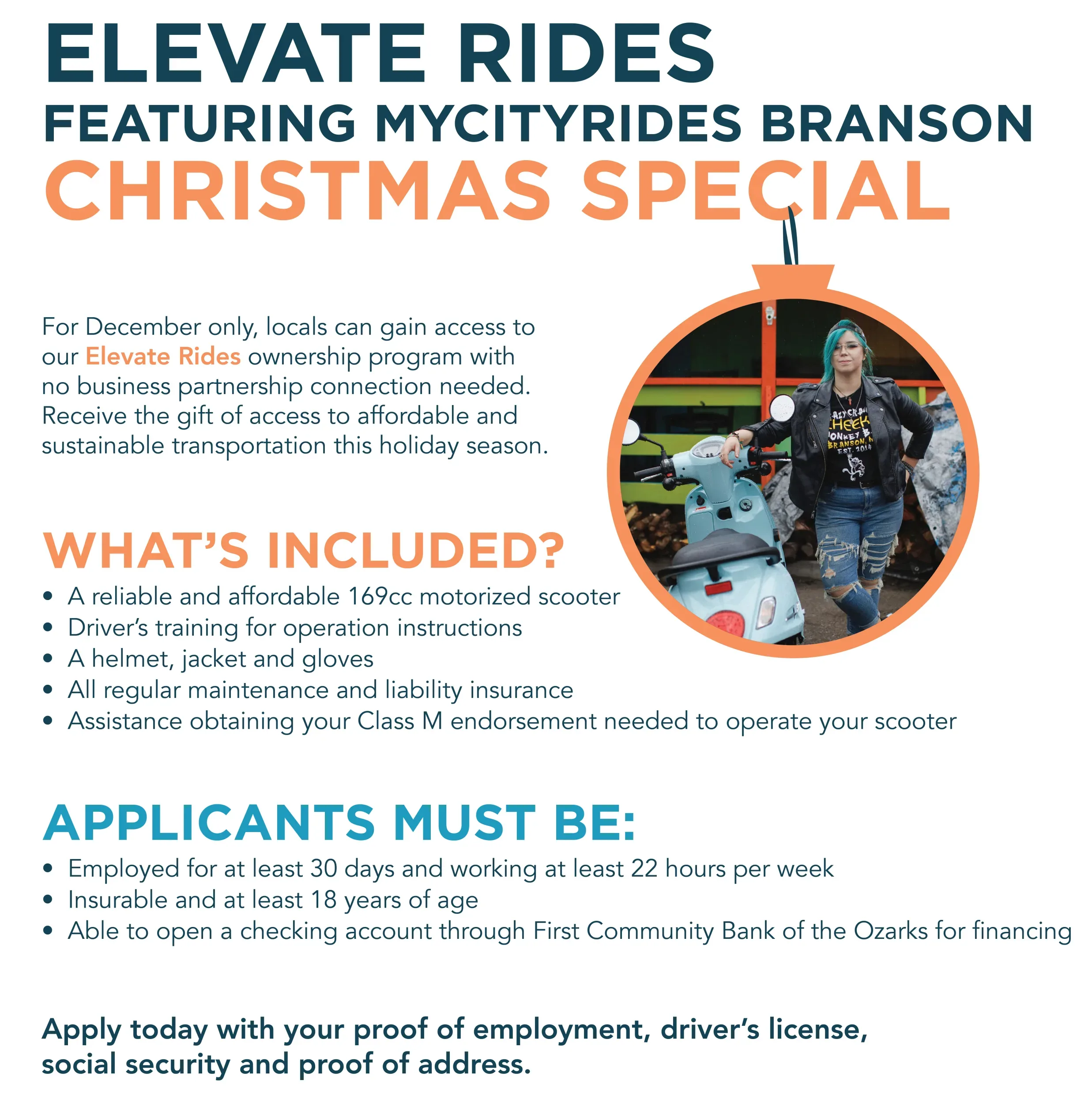 ELEVATE RIDES OWNERSHIP PROGRAM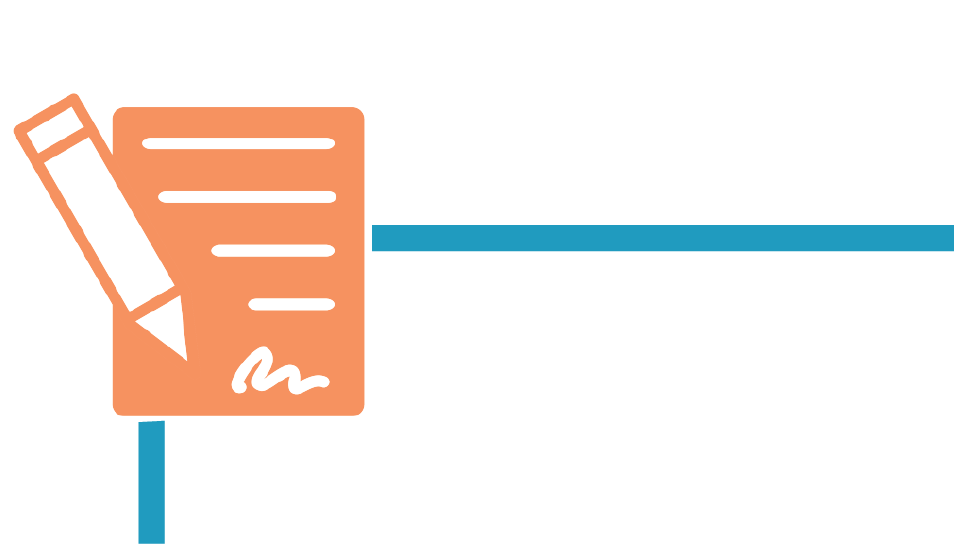 Step 2. Your qualified employees will fill out an application.
Step 3. We'll supply your employees with driver training through our Scooter School located at the Elevate Branson campus.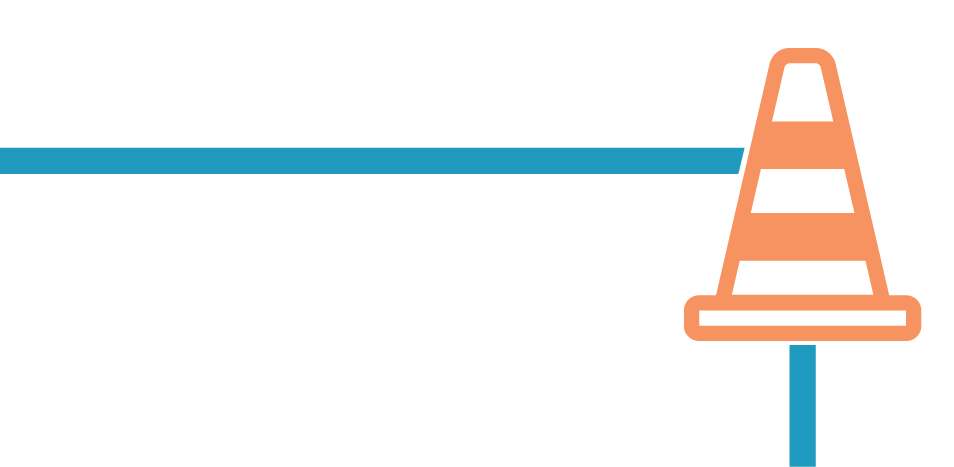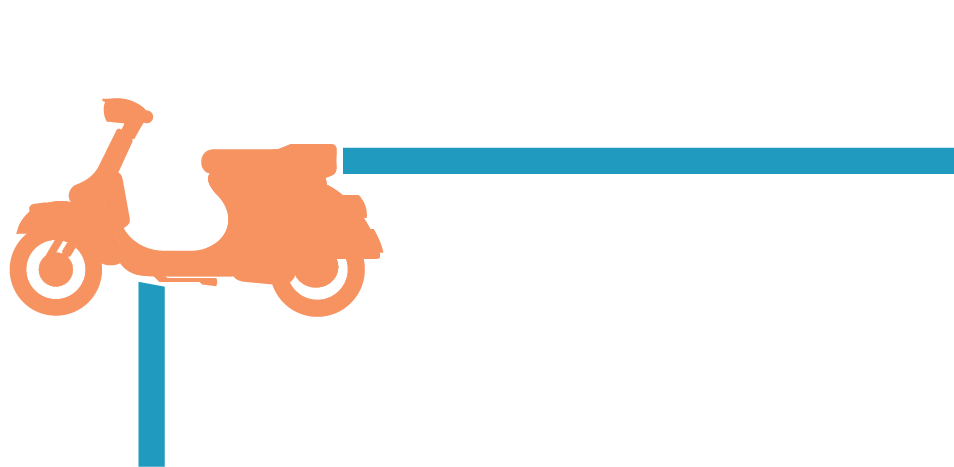 Step 4. Your employees will take their drivers test to earn their Class M license needed to operate their scooter.
Step 5. Your employees will set up their payment plan, pick up their keys, and hit the road.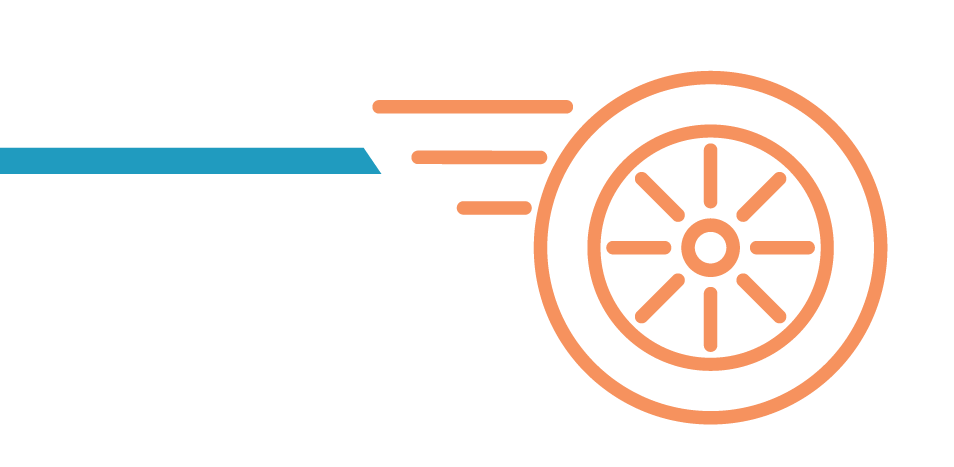 ELEVATE RIDES RENTAL PROGRAM
Our 49cc scooters are now available for the public. Access a temporary form of affordable transportation for less than what it would cost to order an Uber or other rideshare option each day. 
J1 Students: $50 per week.
Local rental with one-month agreement: $65 per week.
Local rental with less than one-month agreement: $75 per week.
How it works:
Ensure you have a valid driver's license and fill out the Elevate Rides rental application.
Attend Elevate Rides scooter school and make your $50 deposit. 
Set up your payment plan, pick up your keys and hit the road.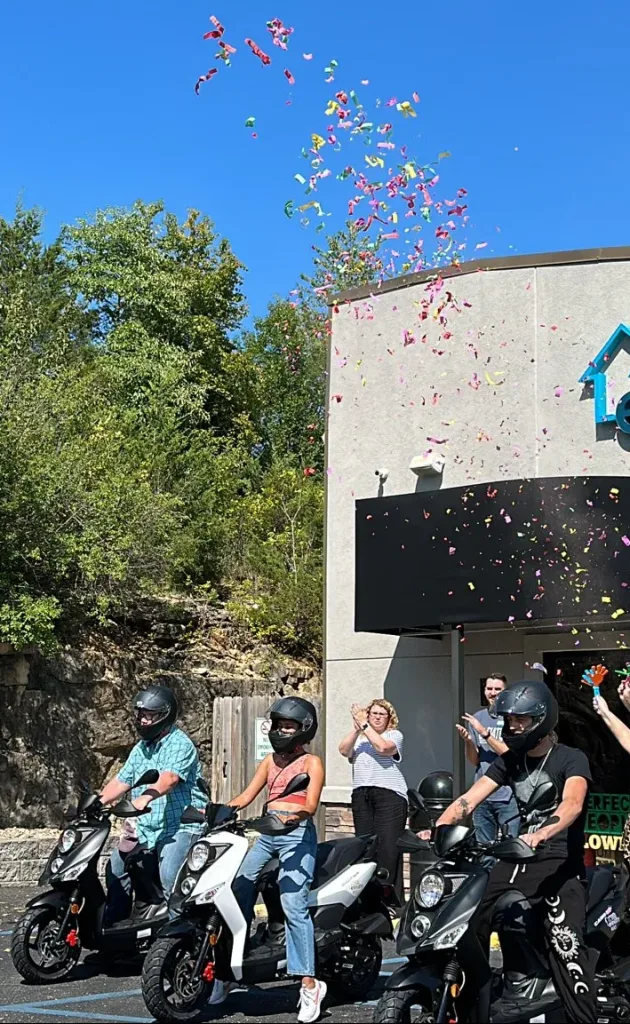 This project has been supported by the Missouri Department of Economic Development's Neighborhood Assistance Program.
*Financing for MyCityRides Branson Scooters is offered at 7% interest through First Community Bank of Branson and mandatory for program participation. This financing is not based on credit score but requires that you provide proof of employment, 3 most recent pay stubs, and an ACH Deposit. Financing is not guaranteed by MyCityRides Branson and is subject to approval by First Community Bank.