In a time where we have more ways to communicate and connect than ever before, we are also lonelier than we have ever been. Many have turned to social media, texting, and online chat rooms to connect with others instead of going out and having face to face conversations. While these means of communication might placate our need for human interaction for a time, they aren't fulfilling our need to form genuine relationships with one another.
"Two in five Americans report that they sometimes or always feel their social relationships are not meaningful, and one in five say they feel lonely or socially isolated. The lack of connection can have life threatening consequences, said Brigham Young University professor Julianne Holt-Lunstad, who testified before the U.S. Senate in April, 2017 that the problem is structural as well as psychological." – Health Resources & Services Administration
These feelings of loneliness can often lead to depression, drug use, and even suicide. According to the Centers for Disease Control and Prevention, 10.1% of emergency department visits in 2016 indicated depression on the medical record, and 44,965 suicides were committed in the U.S.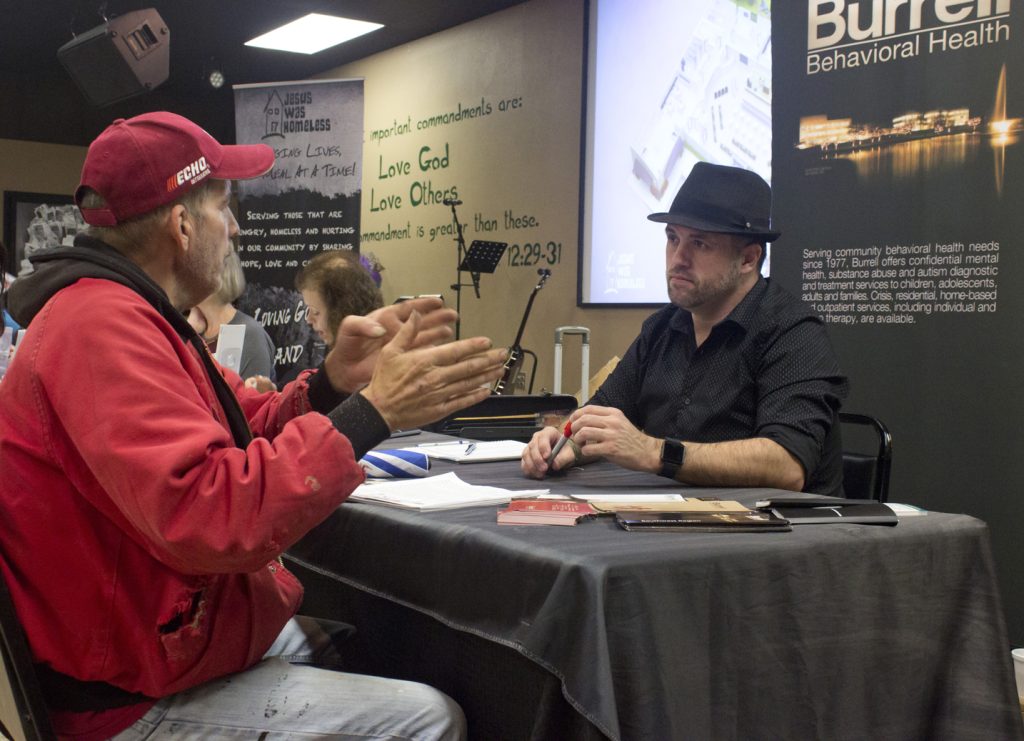 This is a growing epidemic and one Jesus Was Homeless is not unfamiliar with. Many of the people we serve have talked to us about their struggle with loneliness, depression, drugs, or suicidal thoughts. It's not something that's easy to admit to others, but their courage in talking to us about it has allowed us to better understand how we can help.
Through the Community Connections program offered at Jesus Was Homeless we can connect individuals to much needed resources. We have a Licensed Professional Counselor come to the JWH campus every Thursday to provide mental health assessments and give people a safe place to discuss what they're going through. But most importantly, we offer a loving and accepting community of people who genuinely want to know you, help you, hang out with you, and share Christ's love with you. Whether you're attending Gateway Branson Church services on Sunday, coming to our summer barbeques, delivering meals with us on Thursdays, or seeking help at Community Connections, we want to be there for you and care for you however we can.
Check out this testimony from Andrea, one of our JWH family members, and see how she has been able to overcome the obstacles in her life through Jesus was Homeless.
If you're struggling with loneliness or depression, come and see us or talk to someone you know about it. If you know someone who is struggling, send them our way and make a conscious effort to check in and spend quality time with them regularly. No one should ever have to feel alone. After all, are we not called to join together as brothers and sisters in Christ?
24 And let us consider how we may spur one another on toward love and good deeds, 25 not giving up meeting together, as some are in the habit of doing, but encouraging one another—and all the more as you see the Day approaching. – Hebrews 10:24-25 NIV